ST. JOHN'S PARISH YOUTH GROUP hosted a reading of the complete Gospel of Mark on Wednesday, 31st March 2021
Mark's Gospel is the first of the 4 Gospels to have been written down and is the shortest. It gives a unique insight into the life, death and resurrection of Jesus and is written in a style that is best understood when read or listened to as a complete story.
Each week during lent 2021 we have live-streamed the Way of the Cross
Select from below to view
Week 6
Images from St. John's Church


Week 5
Imges from the Presentation Convent Chapel

Week 4
Images from the Church of
The Immaculate Conception, Rathass

Week 3

Images from St. Brendan's Church Curraheen

Week 2

Images from Lourdes




Week 1

Images from St John's Church
invite you to re-visit Christmas of 2019 and some highlights of our concert in St. John's, with the wonderful Miriam Murphy who we sadly lost earlier this year,
Live streamed on Sunday, December 20th
Watch on Youtube at https://youtu.be/XKupbDSQRVE
The new Window of Reconciliation in St. John's Church was blessed on Friday October 27th at 7.30pm. This window, executed by Thomas Denny is the first stained glass window to be commissioned for St. John's Church in sixty years. Each of the three panels are evocative of the landscape and history of Tralee.
Read an article by John Griffin and some reflections on the window by the artist Tom Denny: Reconciliation Window
| | | | | |
| --- | --- | --- | --- | --- |
| Nationwide's feature on St. John's Window | | Time-lapse video courtesy of Eamonn Campbell showing the installation of the window. | | Some thoughts of the Artist, Tom Denny |
| | | | | |
Season of Creation 2020
The Season is celebrated every year by churches throughout the world, and is an opportunity for all Christians to reflect on the wonder and mystery of creation and to choose better ways to relate to it, ways that reflect God's ways of justice and peace, by praying for and working for the care and protection for all in Our Common Home…the human family and all of nature.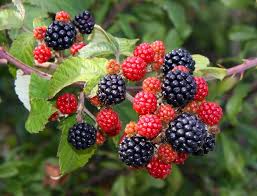 See the full text of Season of Creation Outdoor Liturgy from the Diocesan Justice, Peace and Integrity of Creation Committee and watch the video